Menai Boat Run 2019
Our two club boats have been registered to take part in this years Menai Boat Run and spaces are limited to 10 on the Tornado and 8 on the Viking. It will be a good opportunity for those who have little or no experience coxing to have a go.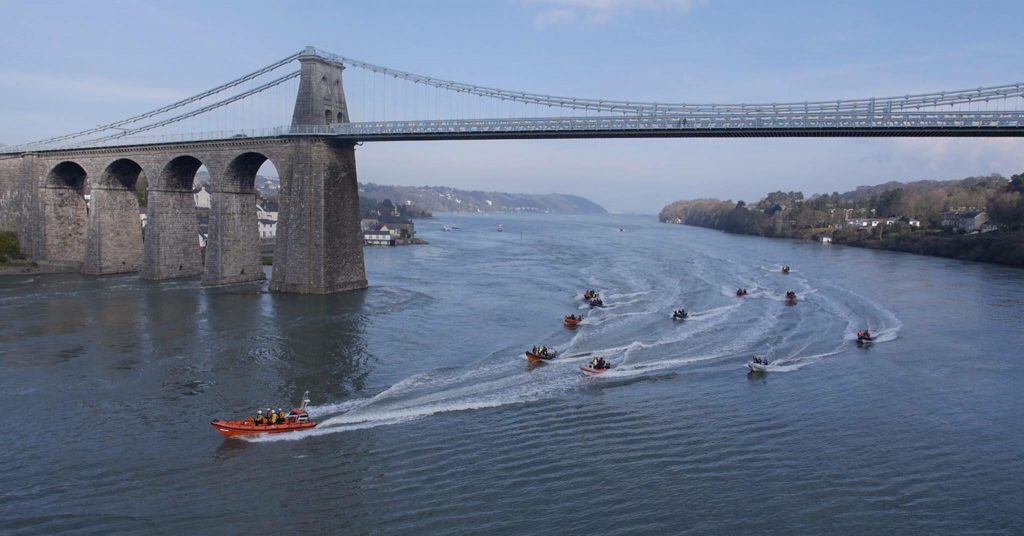 Geoff Oldfield is co-organising the event with Sophie Heptonstall and would appreciate if those who wish to come on the trip, would also volunteer to assist with the marshaling for the launch and recovery on the Sunday.
The objective of the trip is to raise funds for the Beaumaris Lifeboat, so after leaving Dinas Boatyard, where we will be launching and mooring up on the Saturday, the boats will head up to Beaumaris to present the cheque to the Lifeboat and to have a chippy dinner, then, under the leadership of the Lifeboat, travel down the Menai Straits to Caernarfon, where Ice Creams will be available. Recovery of the boats at Dinas Marina follows after.
Cost breakdown is as follows
Based on the 2018 event, the cost will be in the region of £37 per head, which includes a £10 donation to the Beaumaris Lifeboat.
Please contact Geoff for a place on one of the boats. A reserve list will be in place, as we had a couple of late withdrawals last year.