BSAC First Aid for Divers SDC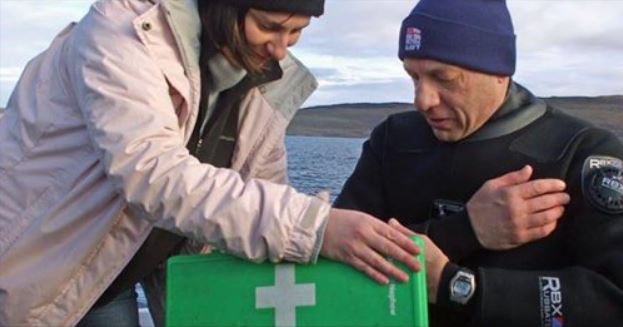 First Aid for Divers Course This one-day course teaches the basics of non-resuscitation first aid likely to be needed in the BSAC diving environment. There is lots of practice on the course giving you the confidence to give first aid in a real emergency. It includes making use of the resources likely to be available at the time including improvisation of dressings and splints using materials and equipment commonly found at the dive site or in a boat.
If you already have first aid training, this course is a quick and easy way to 'practice, practice, practice' your skills, while learning the best way to apply them in diving.

Course cost:
Members £35 inc certification/materials or free as a refresher / no certification required
Non-members: £40 inc certification/materials or £5 as a refresher / no certification required
Start time: 0930 Approx finish time 1630
Contact Chris Woods for more information